Experts in polyp grabs with electromagnet integrated
The highest quality at the best price
Wide range of models for excavators and truck cranes
More than 25 years of experience behind us.
Manufacture of polyp grabs for handling scrap metal and other materials
The Polyp grabs that Ferci Enginery manufactures, are hydraulic equipment specially suitable for the handling of scrap iron and scrap metal, but also for bulk materials in general, like urban waste, industrial waste, rocks, paper, plastic, wood and tires.
In all our polyp grabs the base design and cylinders are made with materials of the highest quality and durability. The pins and bushings are manufactured using special steel with heat treatment for hardening, so as to ensure resistance and longevity even under severe conditions and with poor lubrication, while the tine components subject to abrasion are made of wear-resistant steel HARDOX 450.
More than 25 years of experience in polyp grabs, a consolidated manufacturing system as well as involvement of our clients in the development process have led to Ferci Enginery, making very effective and trouble free polyp grabs.

Ferci Brochure polyp Grabs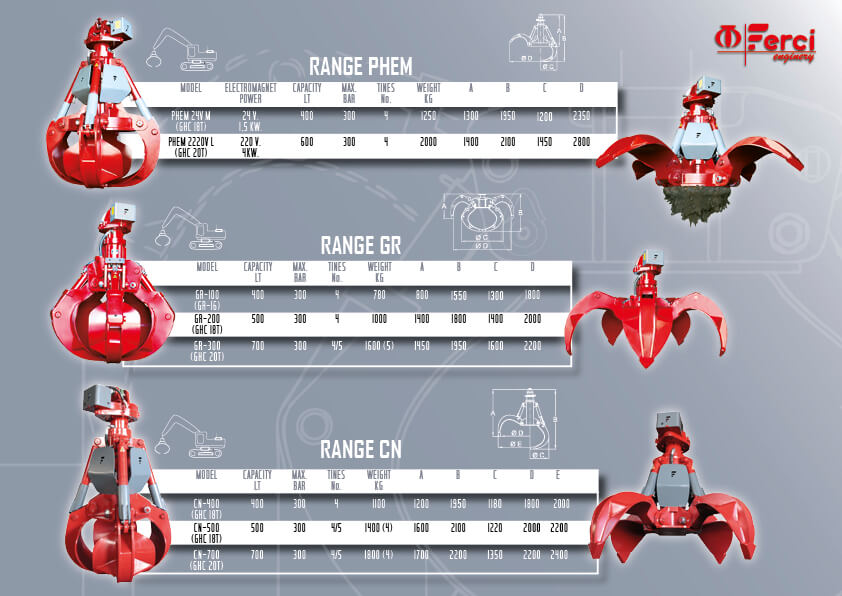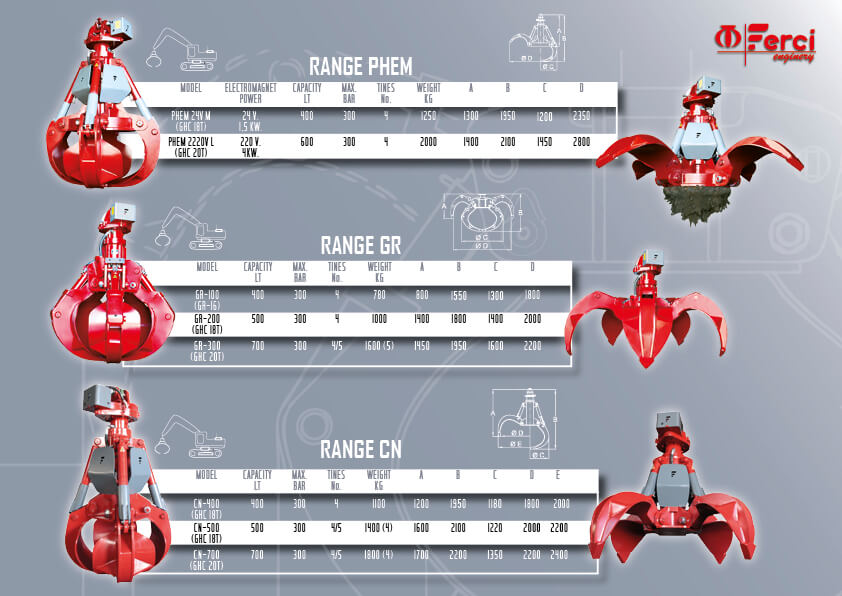 Fill out the form and Ferci Enginery contact you as soon as possible